S&G Carpet Cleaners Services
We service Residential and Commercial accounts. We will be happy to talk to you about your requirements whether it is for just a few rooms in your own home, multiple apartments in a complex, hotels, restaurants or offices.
Individual homes

Our service technician will inspect your area and inform you of any specific stains that my be permanent and possibly non-removable. High traffic areas and stains will be pre-treated for more effective cleaning. Our truck mounted equipment uses a high temperature-high pressure method to deep clean your carpets. The high vacuum pressure extraction process improves your air quality by removing dust, pollen, mites and other pollutants from your carpets and allows for quick drying. The final deodorizing spray leaves your carpets smelling fresh and clean. And for exceptionally dirty carpets, the use of our power scrubber has saved our customers the cost of replacing a dirty carpet they thought would never come clean.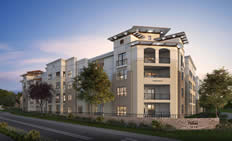 Apartments
As apartment managers your main concern is quick turnover of apartments. When a unit becomes vacant you want to have that unit ready for your new tenant as quickly as possible. That is where we come in. We will arrive quickly, finish the job promptly, cleaning the carpets and removing the stains so there is minimum vacancy period between the old tenant moving out and the unit ready for the new tenant. Fully insured, we offer the peace of mind that comes with professionalism and quality of workmanship.
Hotels
The long carpeted hallways in hotels demand that carpet always remain dry. Damp carpets can carry the water into the guest rooms making it uncomfortable for the guests. The damp carpets would also be a mgnet for any dirt or mud on guests shoes causing the carpet to get dirty again very quikly. Our Dry Cleaning method is the solution to that problem. Portable, and effecient the carpet can be walked on immediatly without worries.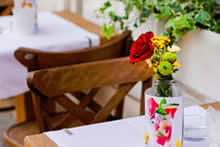 Restaurants
Restaurants cannot close during their business hours to have their carpets cleaned. And with the high traffic generated by their customers their carpets can get dirty quickly. We will work with you to clean your carperts during your off hours so to have a minimum disturbance to you business.
Offices
Office buildings do not generally need carpet cleaning often but when they do you can rely on S&G Carpet Cleaners to do the job. Coffee stains around the break room and spills from desks can leave unsighthly stains. You can rely on us to do a thorough job to make your carpets like new again.